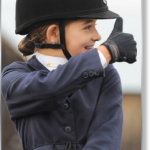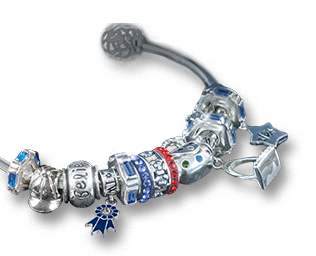 Anyone who's ever had a horse knows that it's a special relationship. When you work really hard to achieve goals and enter the world of competition, these moments become even more memorable. The thrill of winning and capturing that excitement are memories that you will cherish forever.
As a competitor myself, there's nothing more exciting than experiencing your dreams come true – knowing that all that hard work has finally paid off. That is why we've created Trace Wear™, a special line of jewelry for horse people, designed by horse people.
Now you can trace the steps of your own horse history with beautiful, hand-crafted silver and Swarovski® crystal charms that represent – Your Horse. Your Story. Your Dream™
Now you can re-live your moments and wear it with pride. Isn't it time to display your hard work for everyone to see?