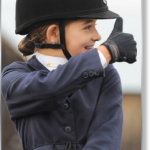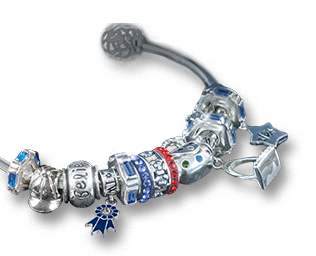 Caring for Sterling Silver
Silver requires more maintenance then any other metal. Clean your sterling silver jewelry with a soft 100% cotton (nub free) cloth or flannel cloth and gently rub off any excess make up. Remember silver is a soft metal and you can scratch it if you are not careful so don't rub it too briskly. Never use anything but a clean 100% cotton or a special sterling silver polishing cloth. Paper, polyester, and coarse fabrics often contain wood fibers that can cause tiny scratches in the surface of your fine sterling silver jewelry.
Trace Wear jewelry has a special E Coating that protects the silver so use of silver polish or treated cloths should not be used.
Vermeil simply means gold plating over sterling silver. You can clean gold vermeil by washing the jewelry in warm soapy water. Use lukewarm water and a couple of drops of non film leaving dish soap ( not antibacterial). Rinse and dry with a paper towel immediately to avoid mineral residue from the water. Mild gold cleaners can also be used and can be purchased at any jewelry store.
Caring for Cubic Zirconia
Polish with a clean cloth. Use a cotton or flannel cloth to wipe your jewelry clean. Using a straight, back and forth strokes, polish your jewelry and remove and dust or dirt. Do not rub in circular motions; that can scratch the surface. Cubic zirconia can be cleaned with warm water and mild soap or an ultrasonic cleaner. Pat the stone dry with a soft clean cloth. Store your jewelry in an airtight, sealable plastic bag.
Pearls are very soft and need special care and attention. You should never store your pearls in a jewelry box next to other jewelry, because both the box and the other pieces of jewelry can damage pearls so keep them in a fabric lined box or pouch.
Skin produces acids that can harm your pearls, so if worn regularly pearls should be wiped down with a soft cloth after every wear. Wiping pearls off with either a wet or dry, soft cloth will prevent dirt from accumulating. If you want you can use a drop of olive oil on your cleaning cloth to help maintain your pearls. Pearls can also be damaged by chemicals and heat. Only use jewelry cleaner that is clearly marked safe for pearls. Never use an ultrasonic cleaner. Never use dish detergents, bleaches, baking soda or ammonia based cleaners. Never use tooth brushes or abrasive materials. Always take off your pearls before your use any cosmetics, hair spray, and perfume. Avoid heat and dry air because both can cause pearls to turn brown, dry out and crack.